A History & Team You Can Trust
BeneFAQ is powered by our parent company, SchoolRIGHT, LLC. Place your confidence in a team that has been in your seat and understands your goals.
About BeneFAQ
In one way or another, our dedicated team has been involved and serving Christian and other private schools since 1985! We are a team interested in your school, your administration, your parents, your processes, and your mission. We are thrilled to walk out the journey with you as you seek to make wise decisions.
Mile Markers Along the Way
Today, we are blessed to serve a variety of private schools worldwide. Our long-time focus and understanding of Christian and other independent schools have made us a go-to favorite for leaders who need a partner that believes in their mission and worldview. Our comprehensive tuition aid verification process was one of the first on the market and remains today as a favored service for many small and mid-sized schools.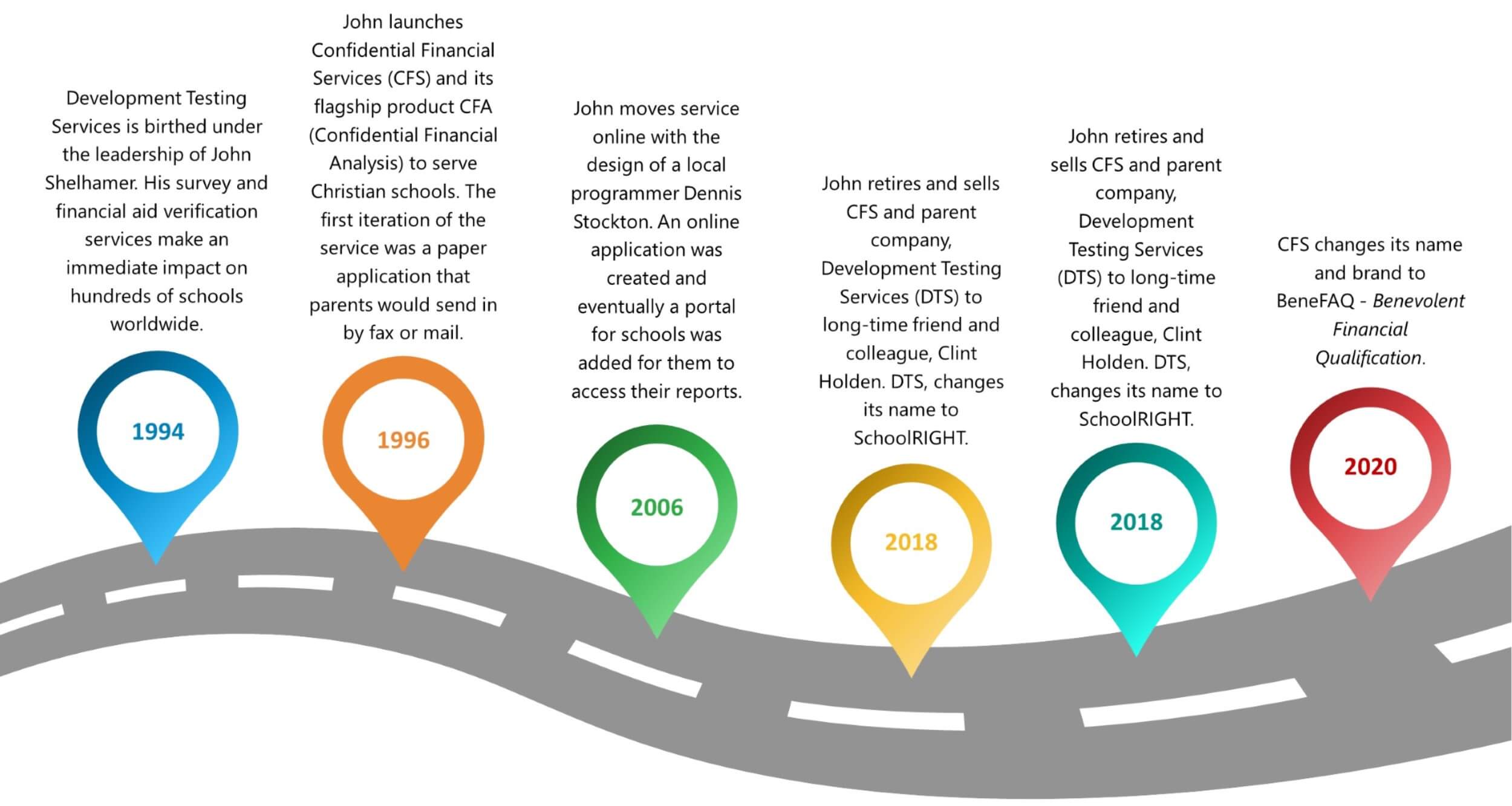 OUR LEADERSHIP TEAM
Family-owned and operated, BeneFAQ is under the umbrella of our parent company, SchoolRIGHT, LLC. Our team is located remotely in the United States and our main office is located in Grapeland, Texas.
OUR DRIVING VALUES
Honoring our Lord and Savior Jesus Christ in all aspects of our business.
Putting best efforts, knowledge, and expertise forward throughout all our company.
Doing what we say with integrity because we genuinely care about the needs of others and honoring God in the way we care for individuals, employees, customers, the community, and the world.
Exceeding ordinary standards in all our work as a reflection of God's character.
​Inspiring influence among those we serve that sets high standards, demonstrates measured risk-taking, shows respect for new ideas and people, and encourages problem-solving and creative thinking.